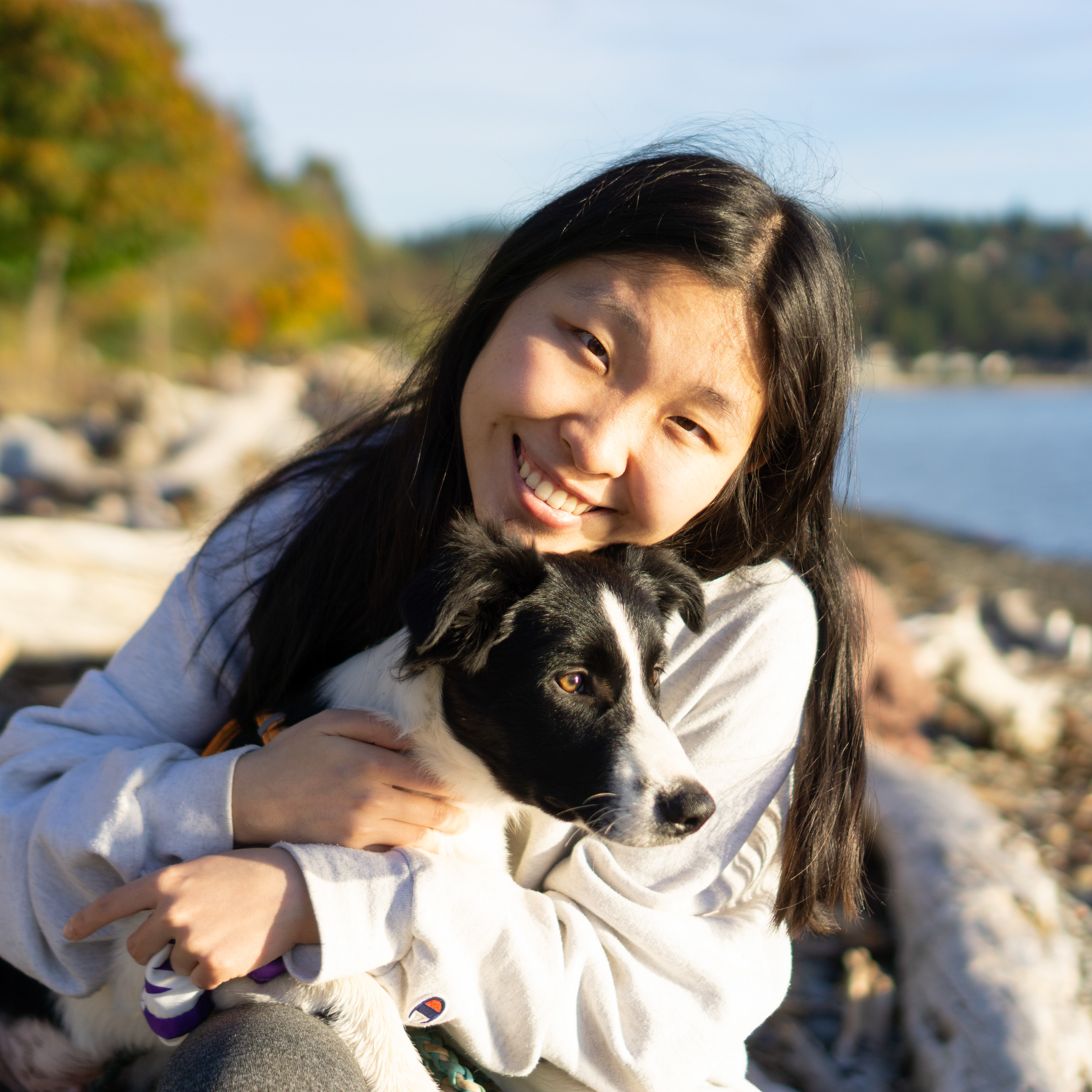 My name is Yuansi, it means "the first idea" in Chinese! 
The cutie is Charlie, my border collie puppy. We both try to bring delight to the world by being ourselves.


As a designer, I'm passionate about
humanizing technology and bridging the gap between digital and tangible worlds
. My background in journalism, anthropology, and industrial design gives me a unique way to see different sides of each story. 
When I'm no designing, you can find taking care of my plant babies and taking Charlie out for adventures.
Feel free to drop me a line at yuansilidesign@gmail.com if you'd like to know more about me or to arrange a puppy playdate!